Nothing better on a snowy day.  Actually, any day will do…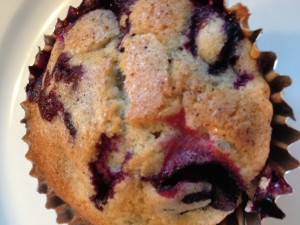 Ingredients
1/2 cup (1 stick) butter, at room temperature
1 cup granulated sugar
2 large eggs
2 tsp baking powder
1 tsp vanilla extract
1/4 tsp salt
2 1/2 cups of fresh blueberries (mash 1/2 cup with a fork)
2 cups all-purpose flour
1/2 cup milk
topping:
1 Tbsp sugar mixed with 1/4 tsp ground nutmeg
Heat oven to 375 degrees. Grease 12 regular muffin cups, or use foil baking cups.
In a medium-size bowl, beat butter until creamy. Beat in sugar until pale and fluffy. Beat in eggs, one at a time. Beat in baking powder, vanilla and salt.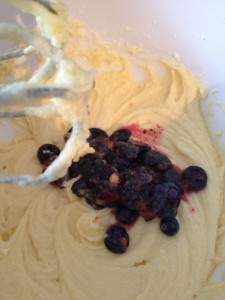 Mix in mashed berries into the batter.
Fold in half of the flour, then half the milk. Add remaining flour and milk. Fold in remaining blueberries.
Scoop batter into muffin cups. Sprinkle with nutmeg sugar.
Bake 25 to 30 minutes, or until golden brown. Let muffins cool at least 30 minutes in the pan before removing.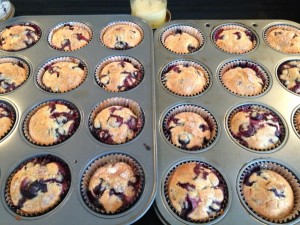 Looking for a great way to transport your fresh muffins? Look no further than Crate and Barrel: