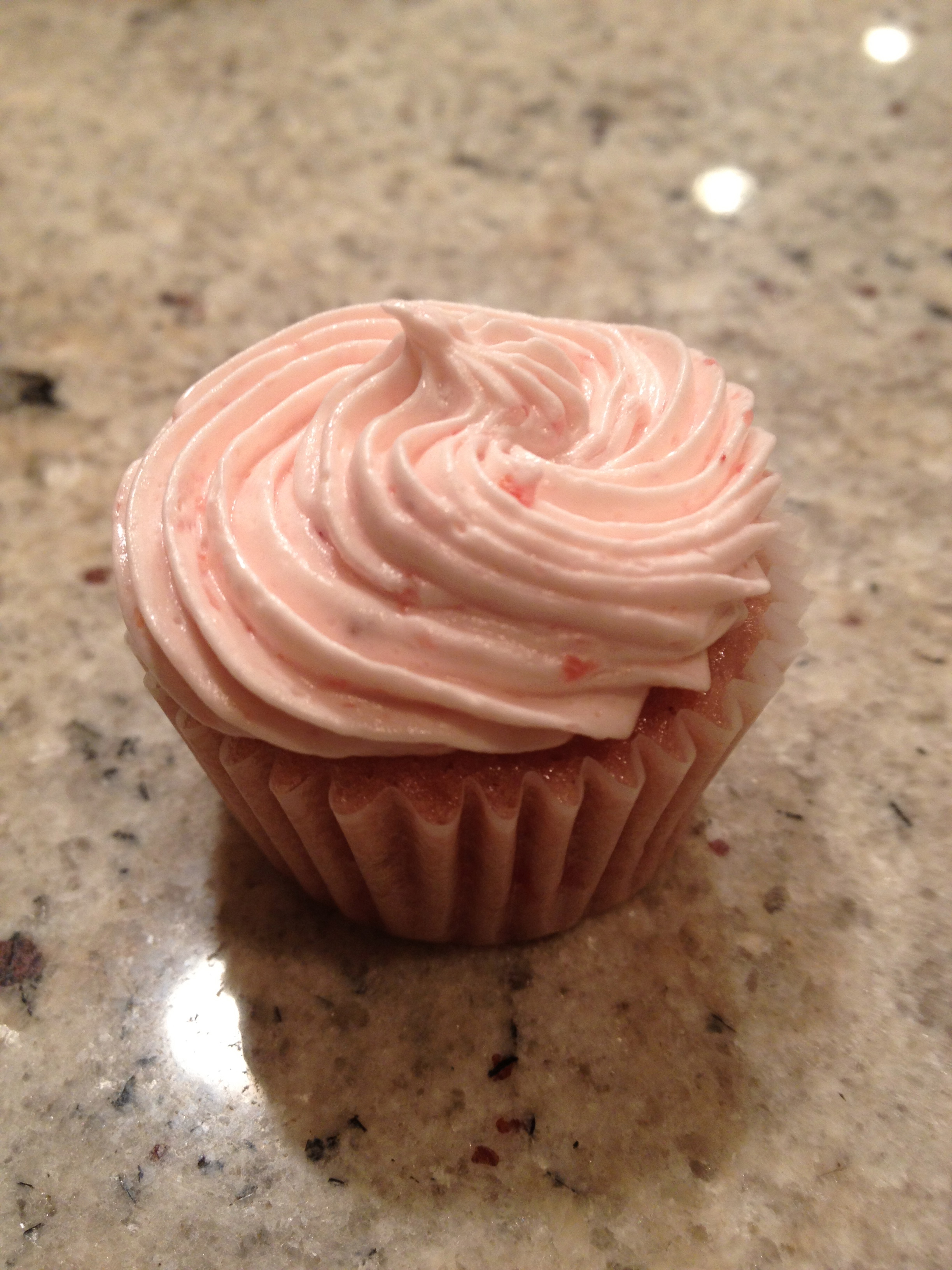 This is the first Pinterest posted recipe that I tried (and loved).  PERFECT for a bridal or baby shower (or bootcamp friends).  Simply Yummy.
Note: I made these as mini-cupcakes, which yielded a ton of cupcakes.  Adjusted bake time to just 15-17 minutes @350 degrees.
Ingredients
2 ½ cups cake flour
1 tsp. baking soda
¼ tsp. salt
½ cup unsalted butter
1 ½ cups sugar
2 eggs
1/3 cup buttermilk
¼ cup oil
1 tsp. vanilla extract
2 cups chopped strawberries
½ c. strawberries
8 oz. cream cheese, at room temperature
1 ½ sticks unsalted butter, at room temperature
1 ¾ cups powdered sugar, sifted
½ tsp. lemon juice
1 tbsp. vanilla
Preheat the oven to 350°. Line cupcake pans with paper liners.
Sift flour, salt and baking soda into a medium bowl. Set aside. In the bowl of an electric mixer, cream butter and sugar until light and fluffy. Add eggs one at a time until combined. Add buttermilk, oil and vanilla and beat until combined. Add flour mixture and stir until just combined. Fold in chopped strawberries. Fill cupcake wells ¾ full with batter. Bake for 20 minutes or until a toothpick inserted in the center comes out clean. DO NOT OVERCOOK. Cool completely on a wire rack.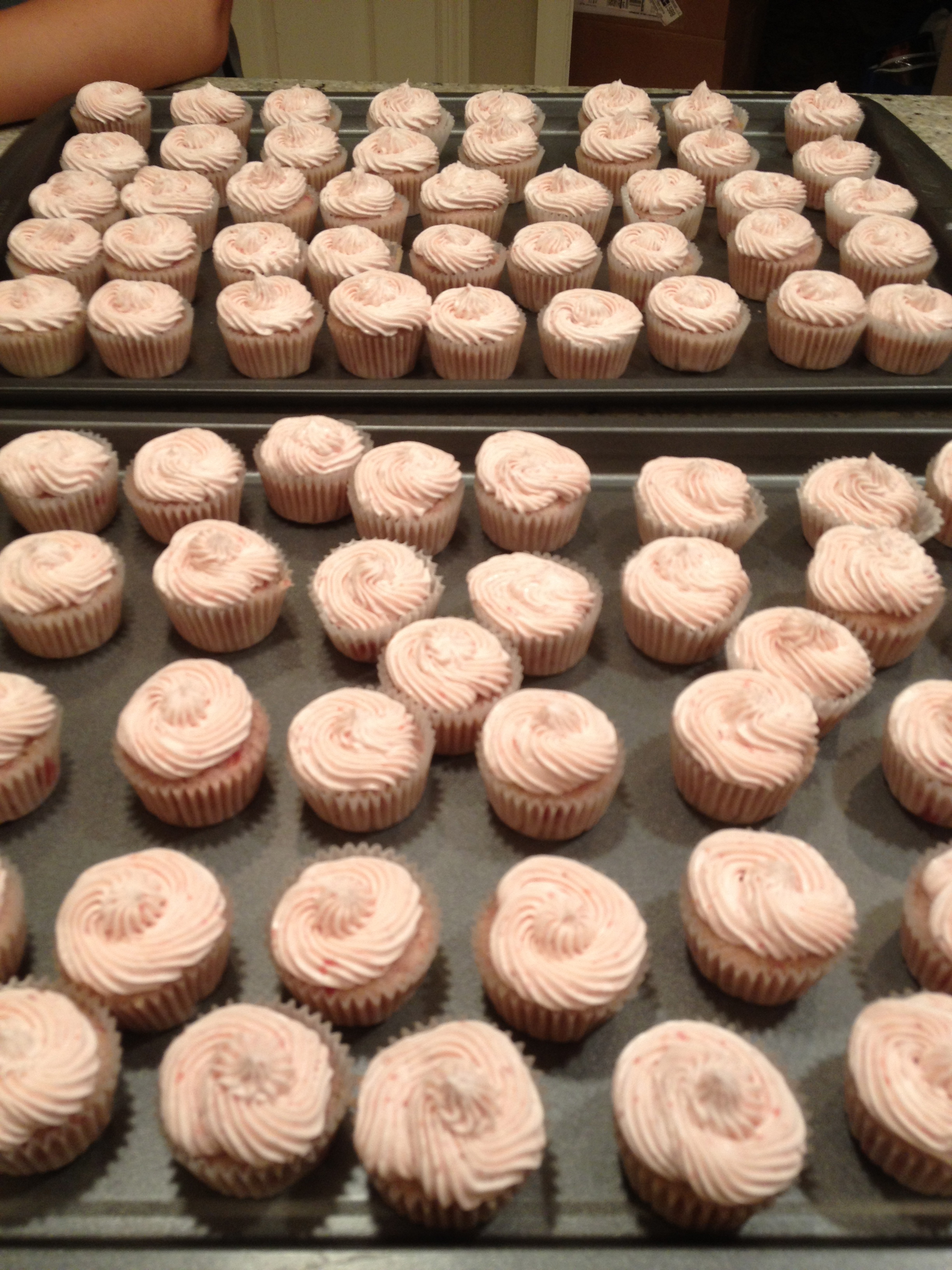 For the frosting, puree strawberries in food processor. Strain through a mesh sieve to remove seeds, and set aside. Beat the cream cheese and butter in the bowl of an electric mixer until smooth and fluffy, about 5 minutes. Add powdered sugar and mix until smooth. Add lemon juice and vanilla.  Add the strawberry puree,
but do so very slowly
, spoonful by spoonful.  Too much and your batter becomes runny. If you need to thicken the frosting, simply add more sifted powdered sugar. A little puree goes a long way, don't over do it and ruin your frosting!
Frost cupcakes when completely cool.