Nice break from standard beef chili. Perfect for leftover chicken.
Ingredients:
1 large white onion, diced finely
1/4 cup of olive oil
1 to 2 cloves garlic, minced
1 to 1 1/2 Tbsp flour
4 oz can diced green chilies
Low-sodium chicken broth, 32 oz.
Chili Seasoning
Cooked leftover chicken, boneless, skinless and shredded (approx. 2-3 breasts)
2 cans (19 oz.) Cannellini beans (White Kidney beans), drained
Shredded cheese, monterey jack or cheddar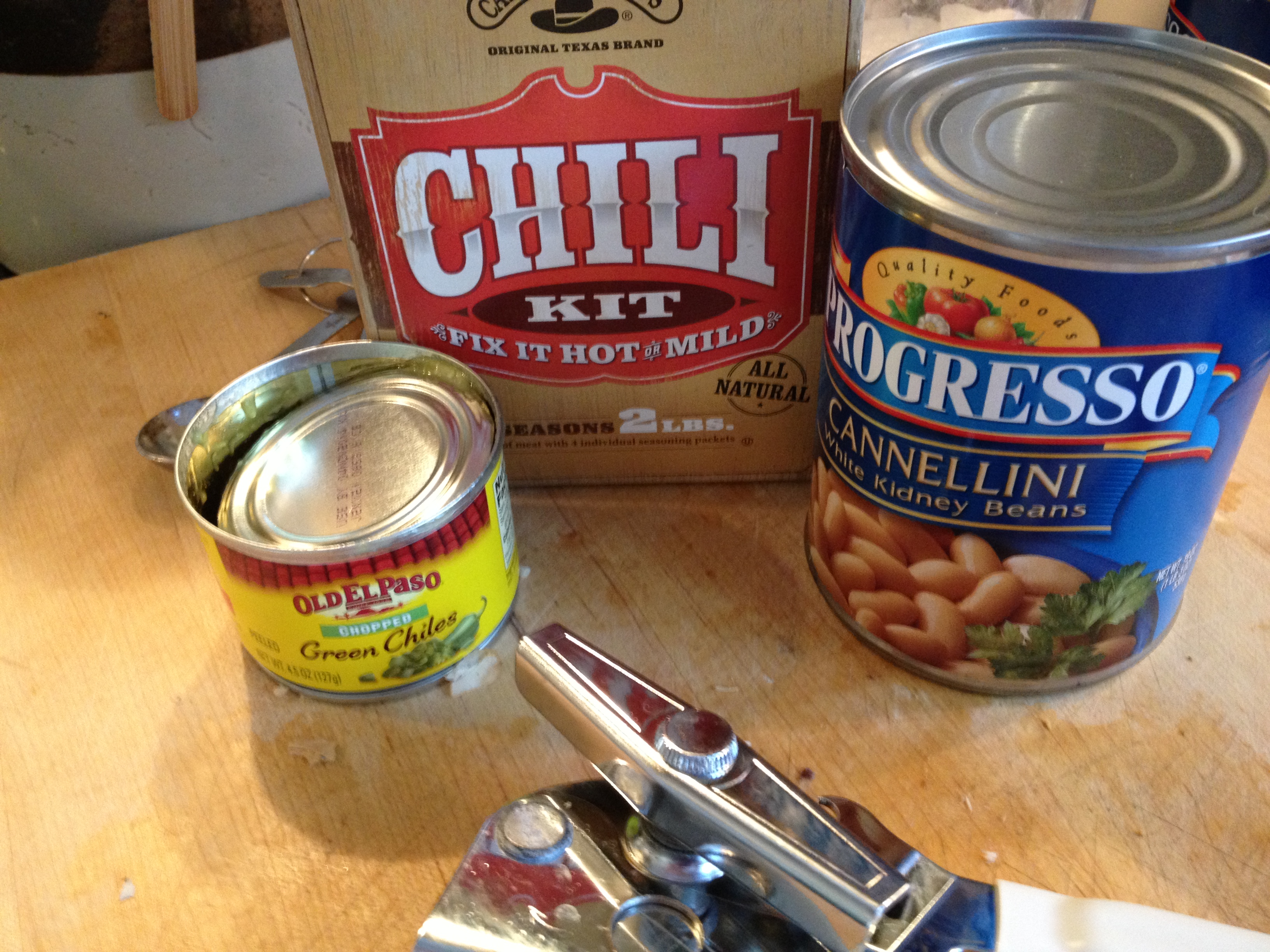 In a large pot, saute onions in the olive oil. Do not brown. Add garlic and flour. Add the chicken broth and chili seasoning.  Let this simmer a few minutes.  Add the chicken, chilies and beans.  Mix well and let simmer covered. Before serving, add a 1/2 cup of milk.
Serve with shredded cheese.